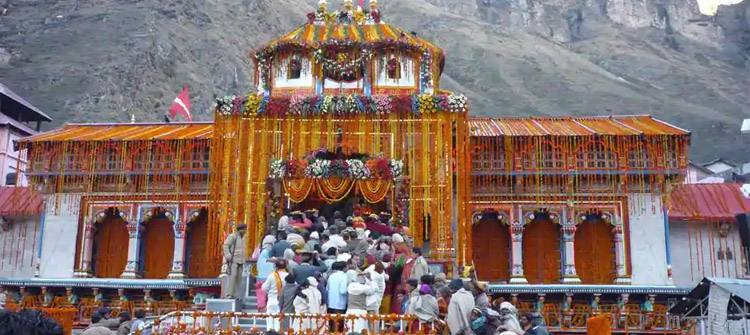 Amarnath Yatra Package
About Amarnath Temple & Yatra
The holy shrine of Amarnath Ji, or Amarnath Temple, is located at an elevation of 3,888 meters approx, about 29 kilometers from Pahalgam. Inside the cave is a Shiva Lingam (a phallus shaped formation made of ice), considered to be the most holy symbol by Hindus all across the globe. Devotees visit it in large numbers from June to August, with the pilgrimage tour famously known as Amarnath Yatra, which begins from Chandanwari. It is considered to be one of the 18 Maha Shakti Peethas, or the holiest shrines in Hinduism. Besides seeking blessings at the Amarnath Temple, the views surrounding it are extraordinary.
Top Things to Do in Amarnath
Seek the divine blessings at Amarnath Temple
Enjoy the sights surrounding you
How to Reach Amarnath Cave?
You can hire a private vehicle from Jammu to Pahalgam & Baltal, state transport buses are also available. There are two trekking routes to reach Amarnath Cave, the shorter one via Baltal & the traditional one which passes through Srinagar. You can also avoid the long difficult trek and opt for taking Amarnath Yatra by helicopter.
Via Baltal
The shorter route starts from Chandanwari base in Pahalgam & goes through Baltal, Domial, Barari & Sangam. It is 14 kilometers long & allows you to complete the trip in 1-2 days. You can either walk or hire a palki (a seat carried on the shoulders of people).
Via Pahalgam
The route to Amarnath Cave via Pahalgam is the longer route & takes 3-5 days one way. This route is much wider than the Baltal route & is easily covered by the pilgrims. You can also hire ponies for the entire distance all the way to the Amarnath Temple.
Reaching Amarnath by Helicopter
You can also reach Amarnath Temple via a helicopter ride. After arriving in Srinagar, drive up to Baltal & board the helicopter which will take you up to Panchtarni. From Panchtarni, you will have to trek only for about 6 kilometers, or you can hire a palki/horse ride.